Air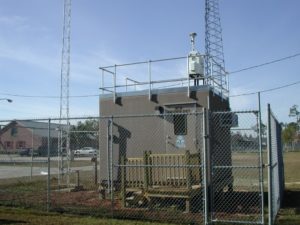 The Air Division is responsible for ensuring that air quality within Mississippi is protective of public health and welfare. The division is charged with controlling, preventing, and abating air pollution to achieve compliance with air emission regulations pursuant to the Mississippi Air and Water Pollution Control Act, applicable regulations promulgated by the U.S. Environmental Protection Agency (EPA), and the federal Clean Air Act.
All air permitting is handled by the Environmental Permits Division (EPD).
Rulemakings
New and Now
Contact Information
Street Address
Office of Pollution Control
Air Division
515 East Amite Street
Jackson, MS 39201

Mailing Address
Office of Pollution Control
Air Division
P. O. Box 2261
Jackson, MS 39225

Fax Numbers:
(601) 961-5725 or (601) 961-5742
To view the Air Division's organizational chart, click here.