Air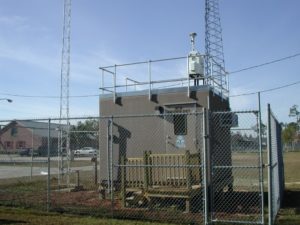 The Air Division is responsible for ensuring that air quality within Mississippi is protective of public health and welfare. The division is charged with controlling, preventing, and abating air pollution to achieve compliance with air emission regulations pursuant to the Mississippi Air and Water Pollution Control Act, applicable regulations promulgated by the U.S. Environmental Protection Agency (EPA), and the federal Clean Air Act.
All air permitting is handled by the Environmental Permits Division (EPD).
New Information
Public Notice of Proposed Title V Permit Fee for FY2021 — In complying with the Governor's "shelter in place" order (Executive Order 1466) requiring all non-essential business operations to cease and to maintain social distance to prevent the spread of COVID-19, the Title V Permit fee public hearing scheduled for April 9, 2020, will now be held via Zoom video conference using the following link: https://zoom.us/j/685968173.  You may also participate by phone by dialing 1-312-626-6799 and using meeting ID# 685 968 173.  Your submission of comments via email to mfortenberry@mdeq.ms.gov is highly encouraged.
Contact Information
Street Address
Office of Pollution Control
Air Division
515 East Amite St
Jackson, MS 39201
Mailing Address
Office of Pollution Control
Air Division
P. O. Box 2261
Jackson, MS 39225
Fax Numbers: (601) 961-5725 or (601) 961-5742
To view the Air Division's organizational chart, click here.