Clean Air Mississippi Project
---
On August 16, 2022, the Inflation Reduction Act of 2022 (IRA) was signed into law.  Section 60114 of the IRA amends the Clean Air Act to allot funding to the U.S. Environmental Protection Agency (EPA) to administer a grant program intended to facilitate the reduction of greenhouse gases (GHGs).  Under this grant program, called the Climate Pollution Reduction Grant (CPRG) program, there are two phases of grant funding.
Phase I provides formula (or non-competitive) grant funding for states, metropolitan areas, territories, and tribes to develop plans to reduce greenhouse gas emissions.  Phase II provides $4.6 billion nationwide in competitive implementation grant funding for government entities participating in Phase I or implementing priority measures from Phase I.  More information is available at EPA's CPRG program.
Mississippi, along with 46 other states, applied for and accepted allocated funding to participate in Phase I.  Additionally, about 80 metropolitan areas received planning grant funding, though none were in Mississippi.  MDEQ, as the lead agency receiving CPRG planning funds, will work closely with state agencies, municipalities, universities, and other stakeholders, including the general public, to develop a Mississippi Emissions Reduction Plan addressing reductions in air emissions of both GHGs and other associated air pollutants.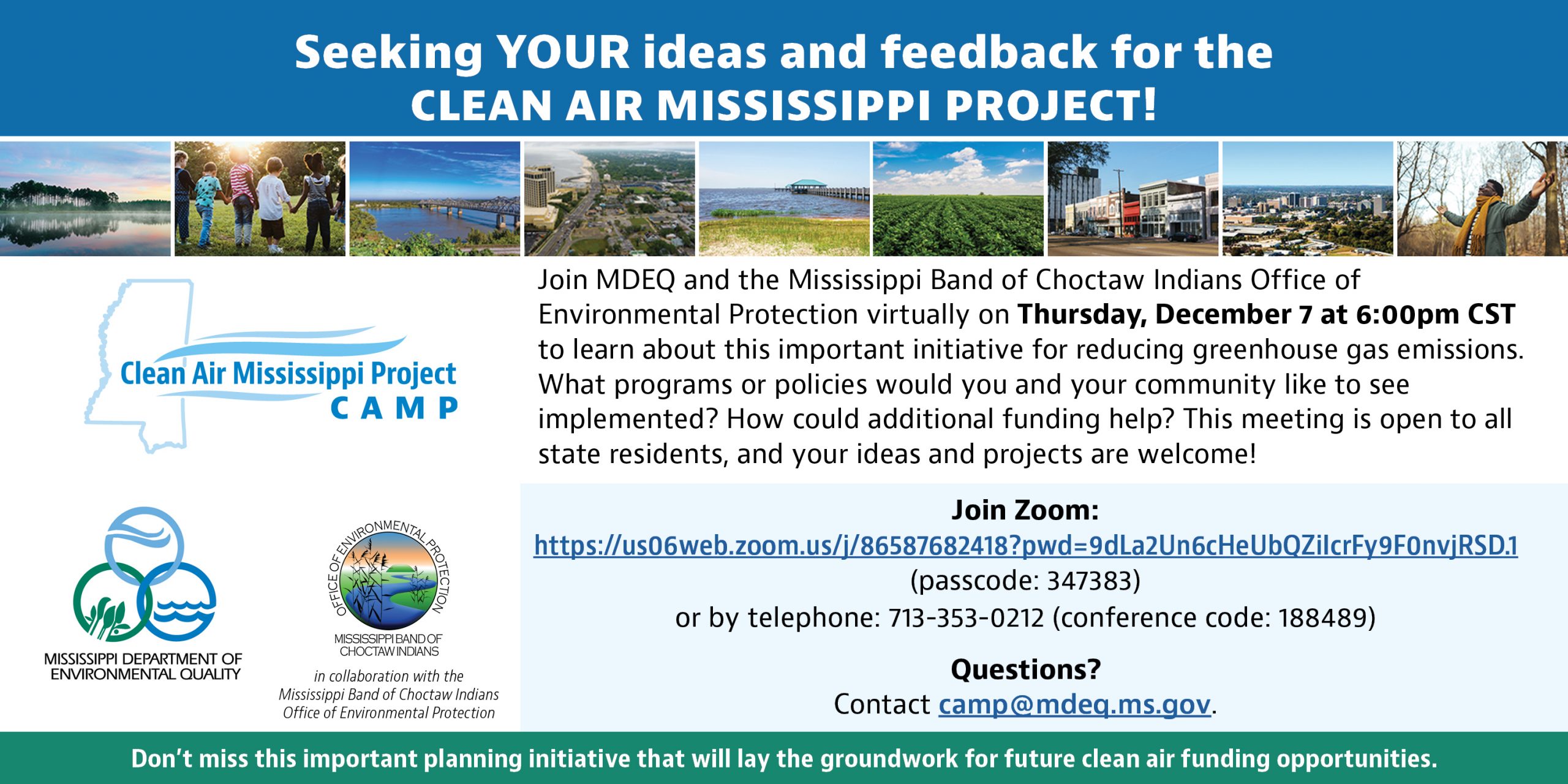 Key Dates:
March 30, 2023 – The MDEQ Air Director submitted a Notice of Intent to Participate to EPA identifying MDEQ as the lead organization for the CPRG planning grant.
April 28, 2023 – MDEQ submitted an application, including a workplan and budget for the planning grant.
June 29, 2023 – EPA awarded a CPRG planning grant to MDEQ.
September 20, 2023 – EPA released a Notice of Funding Opportunity (NOFO) for CPRG implementation grant funding.
March 1, 2024 – The priority action plan due.
April 1, 2024 – The CPRG implementation grant application due.
Click below for more information on Phase I and Phase II of the CPRG