Hazardous Waste Management Program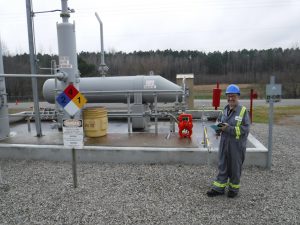 The Mississippi Department of Environmental Quality is delegated to manage the majority of the hazardous waste management program in the State of Mississippi.  The Mississippi Hazardous Waste Management Program regulates hazardous waste generation, transportation, storage, treatment, and disposal.  The program operates under the authority of the Mississippi Solid Waste Disposal Law (Miss. Code, Ann. § 17-17-1 et seq) and the Mississippi Hazardous Waste Management Regulations.  The Regulation of hazardous wastes is also a federal responsibility under the Resource Conservation and Recovery Act (or RCRA).
The MDEQ works with the U.S. EPA to coordinate the state and federal hazardous waste program activities in the state including:
The permitting of hazardous waste storage, treatment and disposal facilities;
The compliance and enforcement of regulations and permit conditions governing these hazardous waste facilities
The management of hazardous waste by the various sized hazardous waste generators
The registration of hazardous waste transporters
The monitoring and remediation of permitted hazardous waste units
And various other associated program aspects including used oil and household hazardous wastes.
MDEQ is not currently authorized by EPA to administer the HSWA Corrective Action portion of the RCRA program. Therefore, EPA continues to manage this area of the program in Mississippi in coordination with MDEQ.
For more information on the Hazardous Waste Reporting Requirements in Mississippi visit our Hazardous Waste Reporting Page.
Hazardous Waste News and Announcements: