Executive Director
Gary C. Rikard
Gary C. Rikard has served as t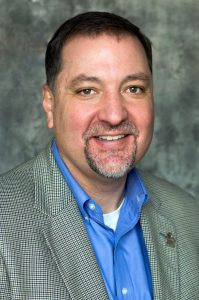 he Executive Director of the Mississippi Department of Environmental Quality (MDEQ) since 2014 after being appointed by Governor Phil Bryant.
MDEQ is responsible for protecting the state's environment and administers most of the U. S. EPA programs, including air, water and waste management activities; monitors, models, and regulates water use; and functions as the state geological survey.  As Executive Director, he manages a staff of about 400 and a budget of more than $250 million.
Rikard also serves as Mississippi's Trustee for the Natural Resource Damage Assessment under the Oil Pollution Act and represents the state on the Gulf Coast Ecosystem Restoration Council which was formed by the RESTORE Act.  MDEQ and Rikard are leading Mississippi's restoration efforts resulting from the aftermath of the  Deepwater Horizon oil spill.
Prior to his tenure at MDEQ, Rikard was a partner with Butler Snow, LLP.  He has practiced environmental law since 1996, including serving as senior attorney at MDEQ from 1996 to 1998. His specialized legal experience included negotiating complex permitting and enforcement issues. Prior to earning his law degree, he worked as an environmental engineer at MDEQ specializing in permitting and water quality compliance issues.
Rikard is experienced in a wide array of state and federal environmental standards including the Clean Air Act, the Clean Water Act, the Resource Conservation and Recovery Act, the Mississippi Air and Water Pollution Control Law, and the Mississippi Solid Waste Act.
He served more than 22 years in the Mississippi National Guard retiring with the rank of Major. During his service, he served as assistant staff judge advocate acting as the primary legal officer for environmental matters.
Rikard earned a bachelor's degree in civil engineering from Christian Brothers University, completed graduate studies in environmental engineering at the University of Mississippi School of Engineering, and holds a juris doctor degree from the University of Mississippi School of Law. He is a native of DeSoto County and, along with his wife Karen and their daughter Laura, resides in Madison, Mississippi.