Mississippi NRDA Restoration Area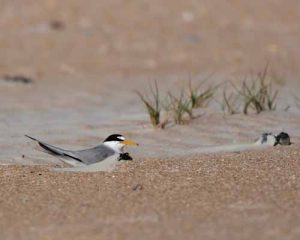 Restoration work in the Mississippi Restoration Area will focus on wildlife such as sea turtles, marine mammals, birds and oysters. We will also restore and conserve wetlands, coastal, and nearshore habitats. Restoration work will also include nonpoint source nutrient reduction to watersheds and will include partnerships to conserve habitats on federal lands. There will be opportunities to enhance recreational uses.
Together, we will restore natural resources—and the services they provide—that were injured by the spill. We will develop project-specific restoration plans that are consistent with the resource allocations laid out in the programmatic restoration plan.  As part of the restoration planning process, we will accept restoration project ideas from the public. The public will also have the opportunity to review and comment on any proposed project-specific restoration plans for the Mississippi Restoration Area. Once approved, we will begin implementation and monitoring of the selected projects.
The trustee implementation group for the Mississippi Restoration Area includes:
Mississippi Department of Environmental Quality
Department of the Interior
National Oceanic and Atmospheric Administration
U. S. Department of Agriculture
U. S. Environmental Protection Agency