Permit Board
The Mississippi Environmental Quality Permit Board takes action on permits administered through MDEQ. The Permit Board issues, reissues, modifies, denies, transfers, and revokes Mississippi permits and certifications administered under the Clean Water Act, the Clean Air Act, the Resource Conservation and Recovery Act, the Surface Mining Control and Reclamation Act, state mining laws, and state water resource control laws.
The membership of the Permit Board is set by statute. Seven of the Permit Board members serve by virtue of the state office they hold. The remaining two members are appointed by the Governor and must be a retired professional engineer and a retired water well contractor.
James Hoffmann –
Chair
MDEQ Office of Land and Water Resources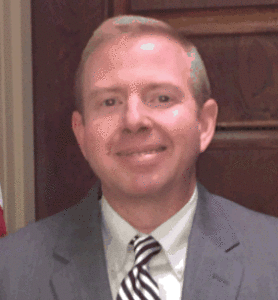 Chris McDonald – Vice Chair
Mississippi Department of Agriculture & Commerce

Les Herrington
Mississippi State Department of Health

Jennifer Wittmann
Mississippi Department of Marine Resources
Jess New
Mississippi State Oil & Gas Board

David Dockery

MDEQ Office of Geology
(Revised November, 2017)
Permit Board Meeting Date/Time/ Location:
Normally held the second Tuesday of each month at 9:00 a.m.
MDEQ, 515 E. Amite St.
Jackson, MS 39201
Commission Hearing Room
For questions regarding the meeting date, time or location, please call (601)961-5101
Findings of Fact and Conclusions of Law Documents (FOFCOLs):
An explanation of permit board decisions in contested permit board matters.