Executive Director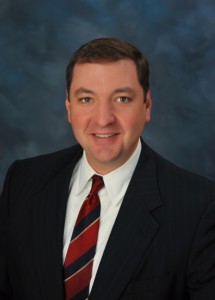 Gary C. Rikard was appointed as the Executive Director of the Mississippi Department of Environmental Quality by Governor Phil Bryant in July, 2014. Rikard, a partner with Butler Snow, LLP, has practiced environmental law since 1996 and served as senior attorney at MDEQ from 1996-1998. Prior to earning his law degree, he worked as an environmental engineer at MDEQ, specializing in permitting and water quality inspections. He served more than 22 years in the Mississippi National Guard, retiring with the rank of Major. During his service with the National Guard, he served as assistant staff judge advocate, acting as the primary legal officer for environmental affairs.
 As MDEQ Executive Director, he manages a staff of more than 400 and a budget of over $250 million. MDEQ is responsible for protecting the state's environment and administers most of the U. S. EPA programs, including air, water and waste management activities; monitors, models, and regulates water use; and functions as the state geological survey.
In addition to his duties as Executive Director, Rikard serves as Mississippi's Trustee Council for the Natural Resource Damage Assessment (NRDA) under the Oil Pollution Act and is tasked with leading Mississippi's recovery from the Deepwater Horizon Oil Spill.
Rikard's specialized legal experience includes negotiating complex permitting and enforcement issues before the United States Environmental Protection Agency and representing MDEQ to the Mississippi Supreme Court. He is experienced in critical components of the Clean Air Act, the Clean Water Act, the Resource Conservation and Recovery Act, the Mississippi Air and Water Pollution Control Law and the Mississippi Solid Waste Act.
Rikard earned a Bachelor of Science degree from the Christian Brothers University in Memphis, Tennessee, his juris doctor degree from the University of Mississippi School of Law, and completed graduate studies at the University of Mississippi School of Engineering.
Gary, a native of Olive Branch is a devoted father and husband who enjoys spending time with his family. He and his wife Karen have been married 7 years and recently adopted their daughter Laura. Rikard says his daughter is the joy of their lives, and they are blessed to have the privilege of being Laura's parents.
Director Rikard is committed to keeping the public informed about MDEQ's efforts to Restore the coast. MDEQ has set up a texting service which allows Executive Director Gary Rikard to send text messages about the agency's upcoming projects, public meetings, and other information concerning  MDEQ work on the coast.
If you would like to receive text messages from Director Rikard, text the word mdeqrestore to 95577.
Send A Question Or Comment To MDEQ Executive Director Gary Rikard