Manufacturer Take-Back Programs
Below is a list of manufacturers that are known to have a Take-Back program in operation. If there is a manufacturer that you know offers a Take-Back program and is not listed below or if a manufacturer's program has changed since this list was published, please email Mr. Reese Yontz the details including the manufacturer's website(s) detailing the program. gram.
---

Apple
will recycle iPods and cellphones free of charge and will recycle computers and montiors free of charge with the purchase of an Apple computer and/or monitor.
More information may be found here.
---

Canon
has a consumer recycling program that costs $6/12/36 depending upon the type of equipment being recycled. Most Canon equipment is eligible for recycling including calculators, scanners, copiers, binoculars, and projectors. The charge for the recycling mainly covers the shipping costs to Canon's contracted e-waste recycler. More information may be found here.
---
Dell
will recycle any Dell products for free anytime or will recycle any other computer system with the purchase of a Dell computer.
---

---

---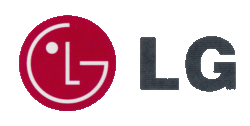 ---

---

---

Toshiba
has partnered with
Dealtree/EzTradin.com
to offer free recycling of all Toshiba branded electronics. If your item has some monetary value, a check for the amount it is worth is sent back to the consumer. Other brands of electronics may be recycled through this program; however, free recycling and/or cash back may not apply.
More information may be found here.